Last week I was invited to an event that was sponsored by Ragu® pasta sauce for their "Feed Your Kids Well – Recipe For A Good Start" campaign.  It was a private event that I was excited to be a part of because my family and I love Ragu® pasta sauce.  We use it for a lot of our meals and for each half cup of sauce is a whole serving of vegetables, which is perfect for two picky kids in our household.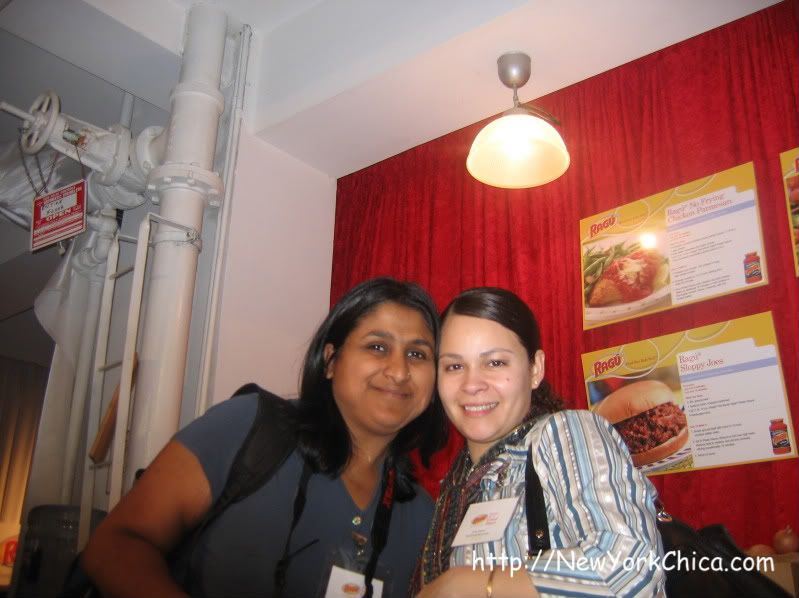 Upon arriving, I couldn't help but notice the smells that permeated the air. My daughter immediately asked if she was going to eat pasta because pasta is her all-time favorite food and it was literally everywhere you looked.
The best part of the event (besides the food, of course!) was that we were going to meet Molly Ringwald and have a meal with Food Network's newest star, Marcela Valladolid, who is the host of the show, "Mexican Made Easy."
I don't have to explain who Molly Ringwald is because if you don't know who she is, where have you been? She starred in a bunch of movies such as Sixteen Candles, Pretty in Pink, The Breakfast Club & For Keeps – just to name a few.   In my opinion, she's a great person for this campaign since she also has 3 children.
After everyone settled into their seats, Molly Ringwald took the stand and explained to everyone why she decided to partner with Ragu®.  This is a part of what she said:
"I might be known for my roles in movies and on TV, but my most important role is being a mom," said Molly Ringwald, actress and mother of three. "I am so proud to partner with Ragu® to recognize all the special things that parents do to give their kids a good start — like helping them with their homework, encouraging them to play outside and making sure their kids eat their veggies," she said.  "Thanks to Ragu®, my family gets a delicious, nutritious meal and I get extra time to do the things I know will give my children a good start – like finger painting and family reading time."
After her great speech, everyone was divided into three groups.  Each group was then brought to a station that was also divided into three.  One was Lasagna making, the other was eating a sit-down meal with Marcela and the last one was a round-table discussion on how parents can get their kids to eat healthy.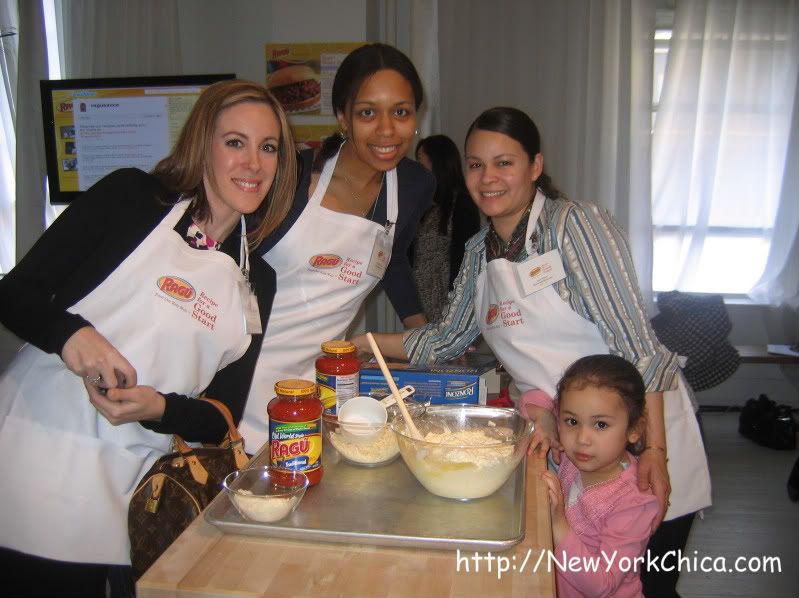 The group I was in was the yellow team so the first thing we did was make a meatless lasgana.  At first I thought we were going to use the no-boil noodles but we actually used regular lasagna noodles.  It's a great time saver and you save money too.
Immediately after the lasagna making, it was time to get our grub on.  The table looked amazing.  I was kind of star-struck at first because we were going to have a sit-down meal with Marcela Valladolid.  But after hearing her talk about her ways of cooking and how she incorporates healthy eating with her son, I realized that she's just like the rest of us and afterwards I felt very comfortable.
Although it was a rushed meal (it was the other group's turn to eat), it was fantastic.  The food was amazingly good.  We ate meatless lasagna, no-fry chicken parmesan, skillet pasta and beef dinner and a nice mixed green salad with a side of Italian bread & bread sticks.  My daughter and I were in heaven. 😉
Ragu® and Molly Ringwald has also partnered together to launch the "Recipe for a Good Start" Contest. Through the month of March, you can send in an original recipe using Ragu® pasta sauce along with a 250 word essay sharing their tips and tricks for giving their kids a healthy start in life.
The top three finalists will cook at a live cook-off in New York City in August 2010 and compete for the grand prize of a $5,000 college scholarship for his/her child.  Visit Recipeforagoodstart.com for more information and all the details.
Can you tell we had a blast? 😉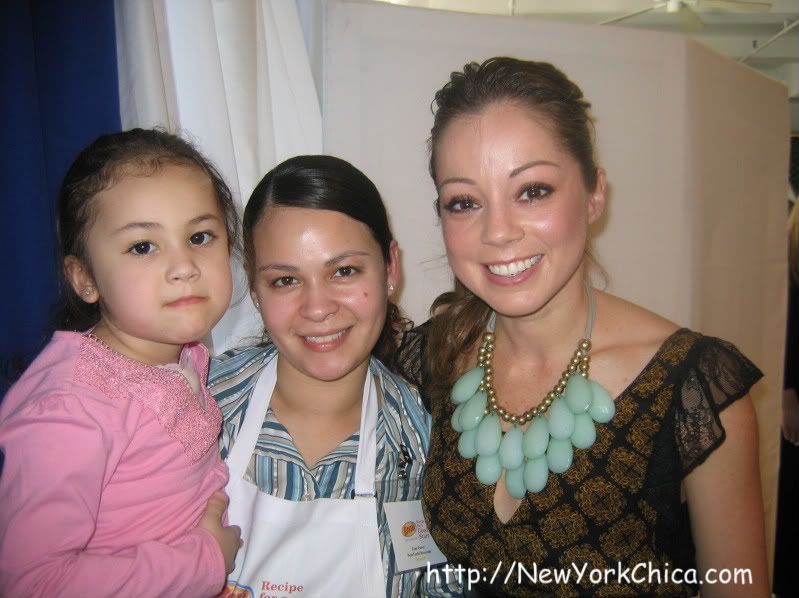 Thanks to Ragu and everyone at BSM Media for a wonderful time. It was truly a once in a lifetime experience.